Welcome
One of a kind Rusted metal pickguards from recycled metal.
At Rusted Relics, we make one of a kind rusted metal pickguards from recycled metal. Wherever we can find aged, weathered and distressed metal, we will recycle it into incredible one of a kind art for your guitar customization.
Build your Dream Guitar!
We make Strat, Tele, Tele Deluxe, Tele Thinline LPJR, Firebird and Explorer  to help with your upgrade or custom build. When you are ready to buy, head over to our SHOP page or browse past and present pieces at our GALLERY page.Plus we now have our Templates and parts page . Including Stainless steel pickguard screws
---
---


Guitar Pickguards From Recycled Metal.
Made in Canada.
New gear to buy July 2020!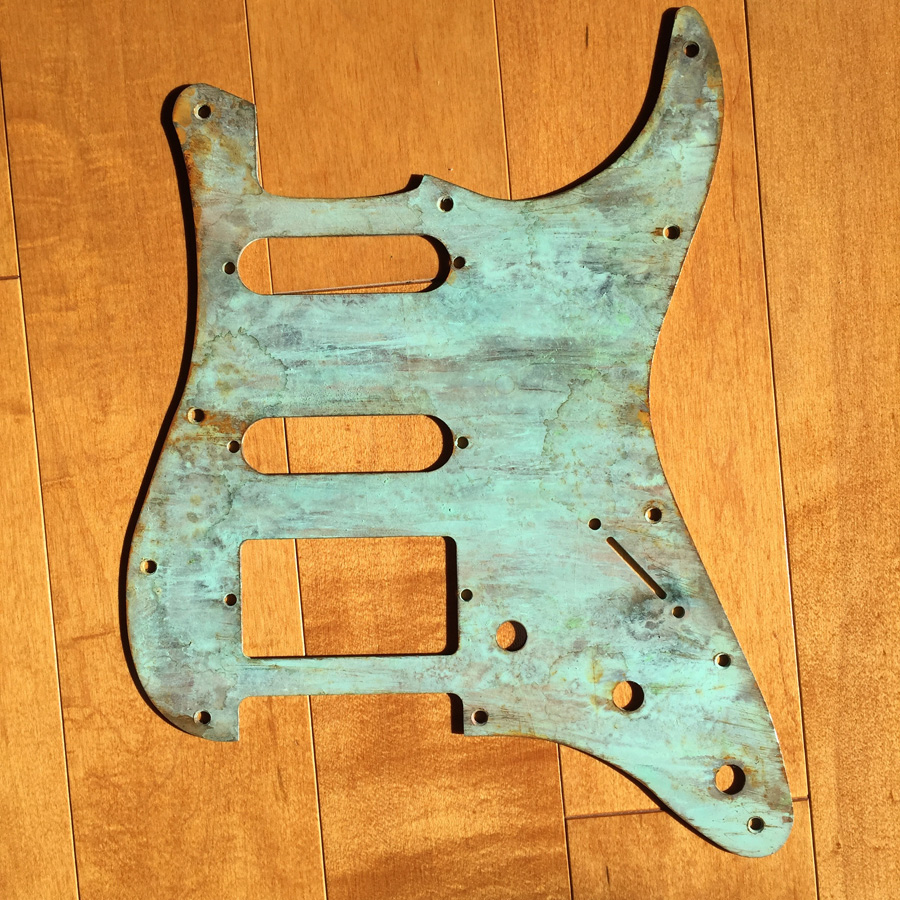 New for July 2020. Full Humbucker bridge route. Comes with your choice of clear coat!. Buy Now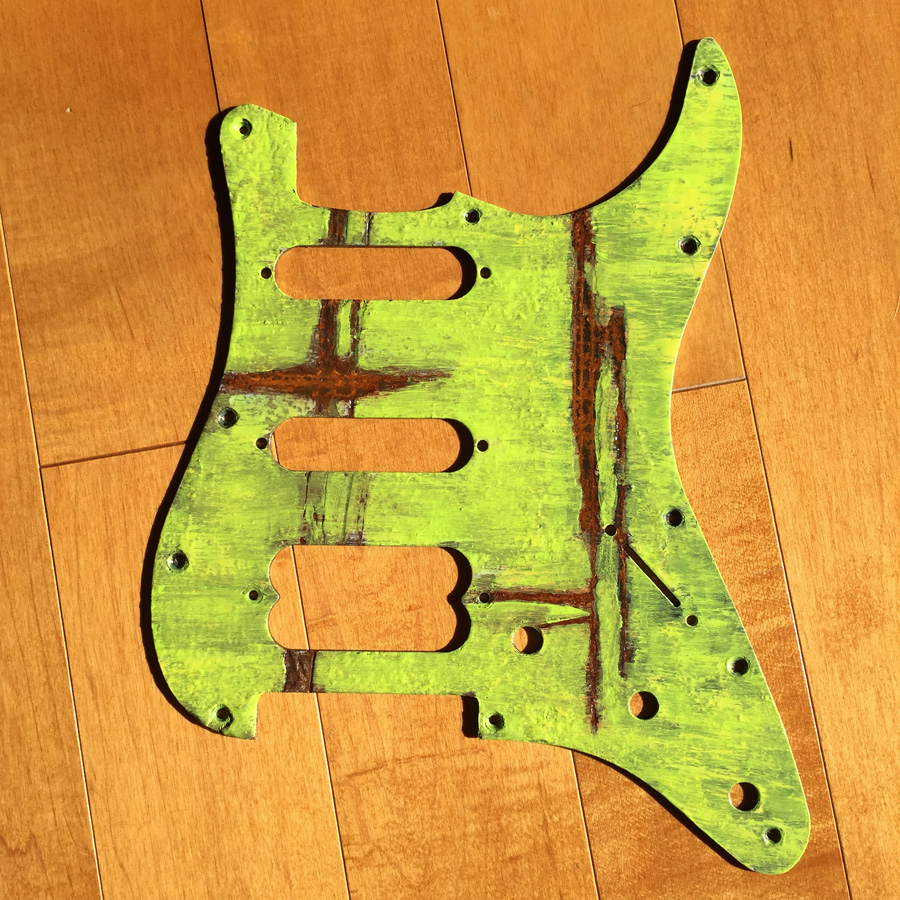 New for July 2020. Curved Humbucker bridge route. Massive distressed metal every where. Buy Now!
New for July 2020. Cool rough seafoam green paint and rust under a nice satin finish. Buy Now!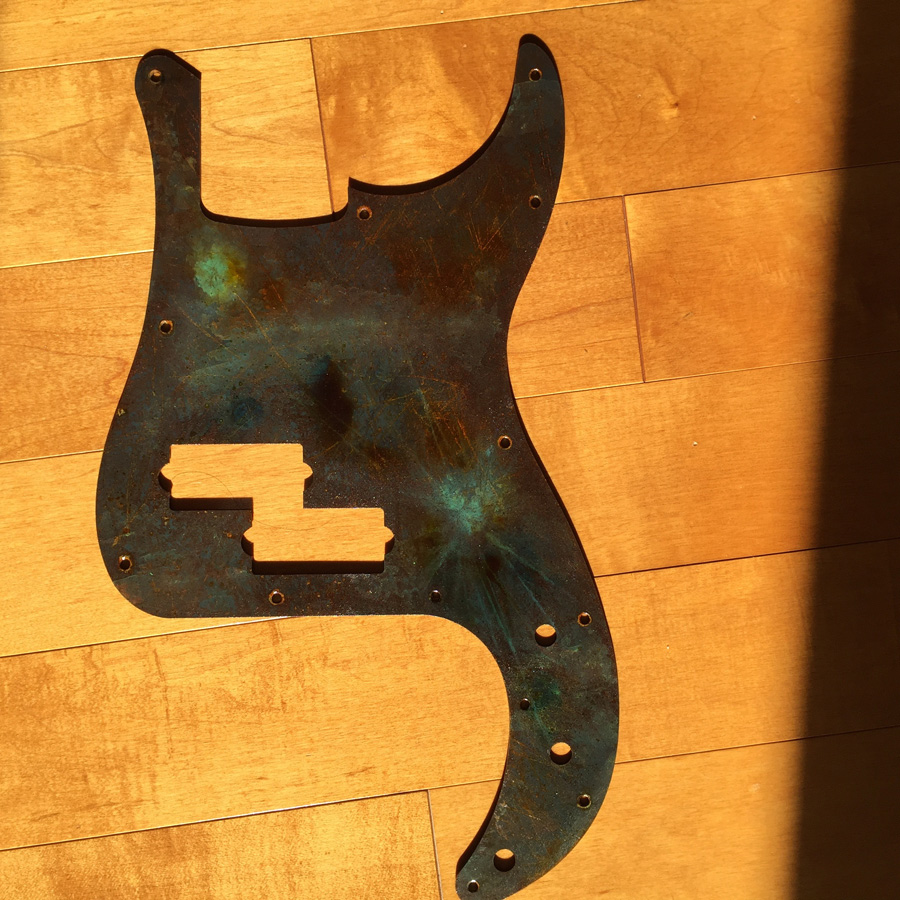 New for July 2020 Hi Gloss finish over amazing blue and green patterns Buy Now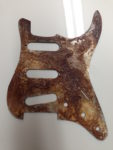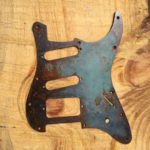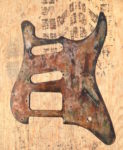 Our Strat Guards
All the strat guards are based on the modern 11 hole design. Fits modern USA made strats with enough wiggle room on the outside holes as they are drilled at 4 mm with countersinking.
Standard classic SSS, HSS with humbucker route to accomodate most covered pickups. A single humbucker with a single volume. The "jake" A Jake E Lee inspired pickguard, with reverse single coils and a bridge humbucker with one Volume control route. The VOODOO< a Hendrix style with reverse single coil bridge.
Pbass players. Upgrade now!